Steyn finishes 1st & 2nd at Sebring Nationals, January 2011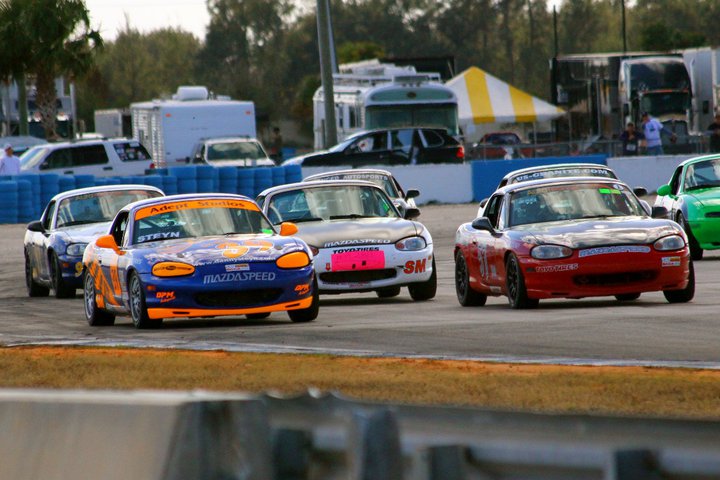 Danny Steyn and Chip Van Vurst post strong finishes in the first race of the 2011 Spec Miata National Series.
Race 1. Andrew Charbonneau, the 2010 Spec Miata National champion had an exciting ding dong race with Rossini powered driver Danny Steyn, with the lead changing several times. Coming into the final turn, Steyn tried to pass Charbonneau on the outside in Turn 17 but was unable to complete the pass. Charbonneau won the first National of the 2011 season by 0.188 seconds.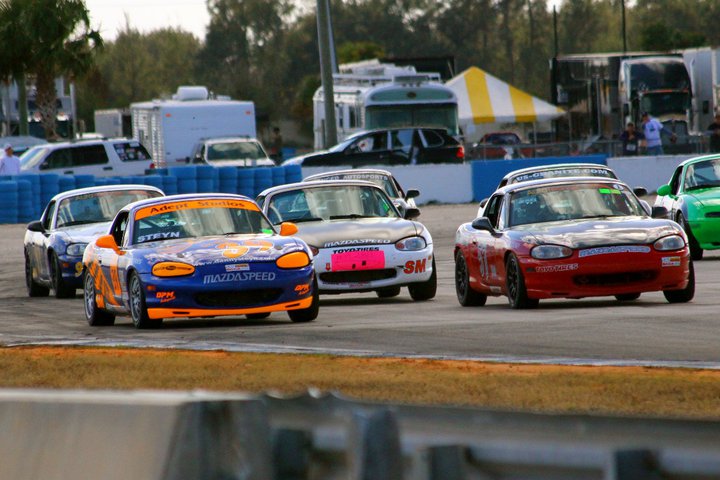 Left to Right – Tucker, Steyn, Charbonneau, Bolanos, Van Vurst
Race 2. The start of Race 2 was a disaster taking out Andrew Charbonneau, Jim Drago and several other top National contenders. Rossini powered drivers Chip van Vurst and Danny Steyn led the early laps, until Van Vurst had an off-course excursion. Steyn went on to win comfortably with a 7.6 sec margin over van Vurst.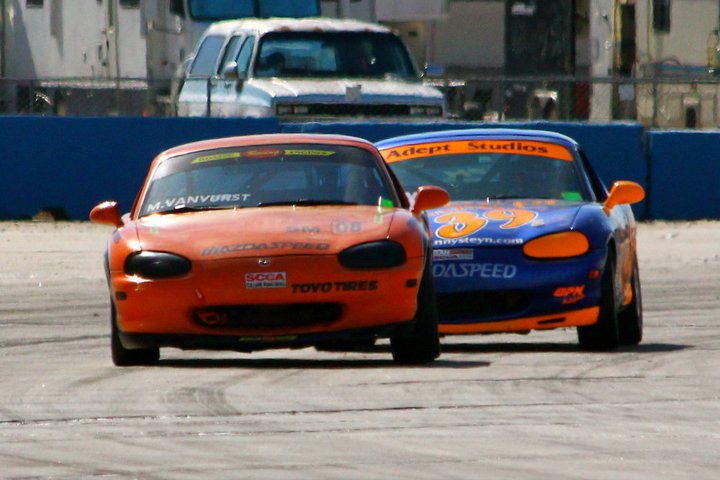 Chip Van Vurst leads Danny Steyn through Turn 1 at Sebring International Raceway