Spec Miata Runoffs Qualifying Update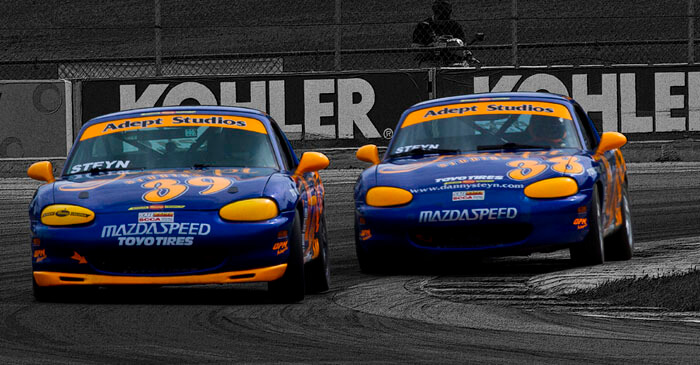 SEDiv National Champion Danny Steyn pulled out the qualifying lap he needed to put his Rossini powered Spec Miata into 5th place for Saturdays Runoffs. Alex Bolanos got caught up in a mid session incident and was unable to improve his time and slipped back to 10th place behind the 2010 Runoffs Champion Andrew Charbonneau. Tom Fowler got held up in traffic and ended up in 16th place.
Rossini race Chip Van Vurst will be there for the race and while he will start from the back of the grid, expect to see him move to the front at a rapid pace.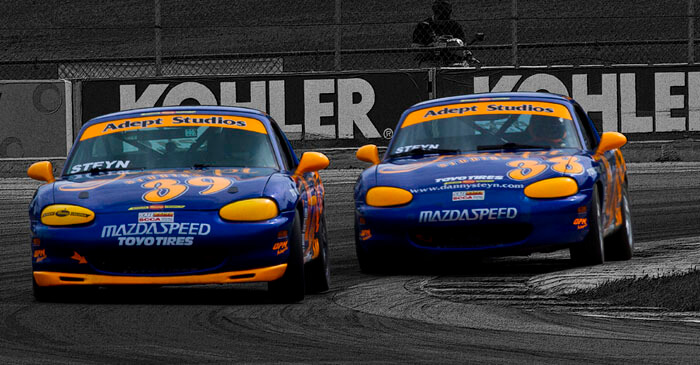 Tom Fowler leads Danny Steyn in Qualifying
Photo Credit:- Doug Morrissey