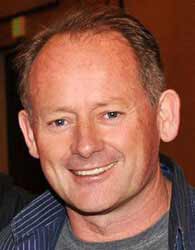 Born in Johannesburg South Africa, Danny started his motorsports career competing in motocross, supercross, enduro and hair-scramble events in South Africa. In his final year of racing bikes, Danny won his state title before succumbing to a serious injury that put him in a coma for over a week.
Danny immigrated to the USA in 1993 and started racing V8 Panoz cars in 2007 before switching to the Spec Miata class, arguably SCCA's most competitive class.
The Spec Miata class has the highest car counts of all SCCA fields, and the cars are all built to a very tight specification, ensuring exceptionally close racing at all tracks.
These cars are "momentum cars" as they lack the horsepower to recover from small errors, and therefore maintaining momentum is critical to success in this class. This breeds a driver who understands how to get the most out of the car, how to maintain speed through the turns, and how to minimize the small errors that scrub speed.
Because of this the Spec Miata class is a an exceptional platform for driver development many of the top pro sports car drivers have spent time behind the wheel of a Spec Miata.
Danny has also raced several pro events including IMSA Continental Tire Sports Car Challenge and Mazda Battery Tender Global MX-5 Cup.
For the 2017 Season Danny is campaigining in both Spec Miata and Super Touring Lite classes.